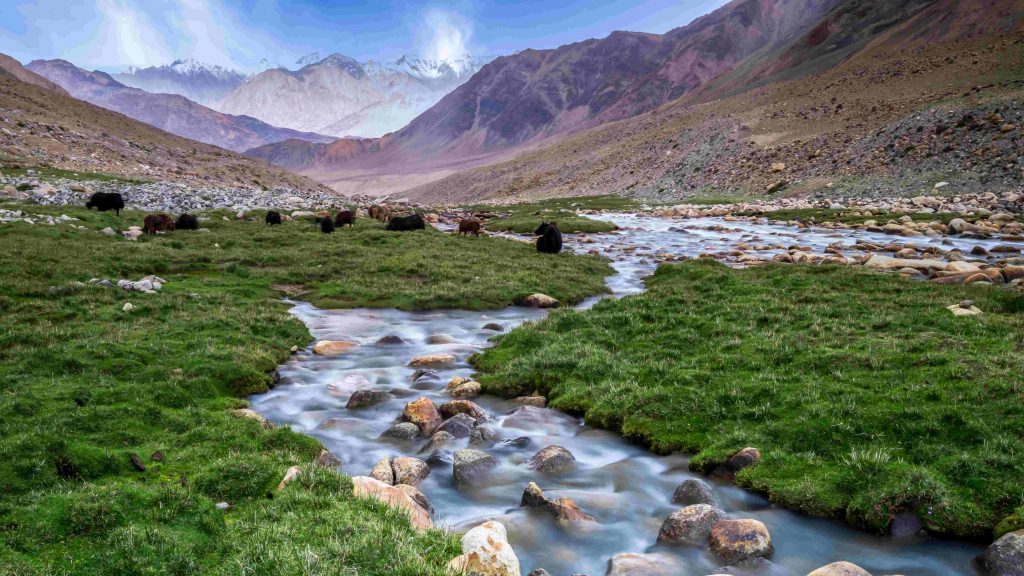 Natural beauty, picturesque locations, and a calming atmosphere are the factors that attract tourists to Jammu and Kashmir. About Kashmir Valley, a little of it witnesses heavy footfalls all around the year, with tourists excitedly exploring the many temples, lakes, and gardens, which are home to this heaven on earth. Food lovers have a great time indulging in Dum Aloo and Mutton Rogan Josh while sipping on the refreshing Kahwa at regular intervals. Shopping addicts are happy to explore shops that sell Kashmiri carpets, traditional jewellery, wooden objects, and silverware.
However, nothing can substitute for the gorgeousness of the valleys that make Jammu and Kashmir a standout. The best part about these valleys is that they are unique in their own way, which means you cannot go without including these in your travel itinerary.
8 Beautiful Valleys in Jammu and Kashmir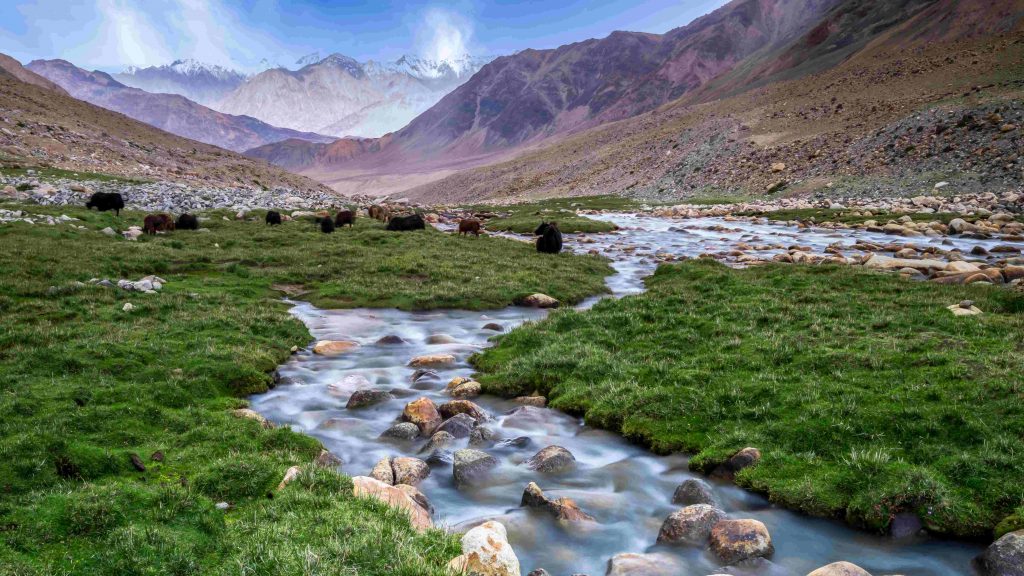 Aru Valley
Located in the Anantnag District of the Valley of Kashmir, Aru Valley brings together the best of scenic meadows, subtle lakes, and gigantic mountains. On your visit to this valley, you are likely to bump into trekking enthusiasts on their way to the Kolahoi Glacier, the Tarsar-Marsar Lakes, and the Katrinag Valley. Otherwise, an isolated valley, this is where you get to become one with nature.
Gulmarg Valley
A cup-shaped valley in the Pir Panjal Range of the Himalayas is what best describes Gulmarg. The adventure enthusiast in you would love to explore this valley, while the wildlife lover would be smitten by the massive range of flora, fauna, and avifauna. Do not miss the skiing experience in Gulmarg, the third-highest ski resort in the world.
Betaab Valley
Originally known as the Hajan Valley or Hagan Valley, this valley got an alternate name after Sunny Deol starrer Betaab movie was shot in the region. This Kashmir valley works as a halting place for trekkers who are out there to explore the mountains. Another highlight about this Valley is that it forms a pathway for pilgrims headed to the Amarnath Temple.
if you are interested tour to visit on wwwtolidaytrip.in