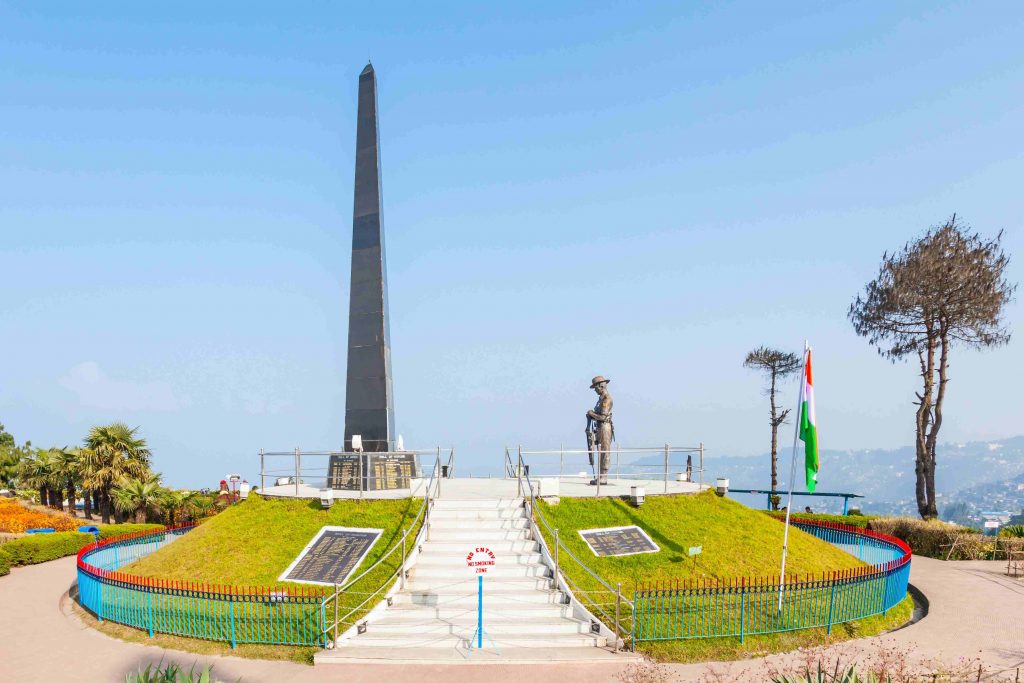 Darjeeling, a beautiful town at the Himalayan foothills in India's West Bengal state, was formerly a summer retreat for the upper-class British Raj population. Now, it serves as home to the unique and old narrow-gauge Darjeeling Himalayan Railway, or "Toy Train," built-in 1881. It is famous for its characteristic black tea, cultivated on the plantations in the surrounding mountain slopes. The best places in Darjeeling are where you'll be charmed by nature, learn about mountain life, eat garden-fresh organic cuisine, and participate in activities where nature, humans, and animals coexist in perfect harmony.
You can join a stroll through the rolling tea gardens and see the garden workers harvest tea leaves, interact with them, or take a walking tour through a hamlet to learn about the democracy and lives of the locals. You may also go on a nature walk, do bird watching, and even see wildlife. Return to your lodge in the evening to enjoy the ethnic-cultural music and dancing organised by the villagers around a bonfire while sipping a glass of house wine. It has a rich cultural heritage and natural resources, and it is a popular tourist destination because of its pleasant temperature all year.
Top 10 Beautiful Places in Darjeeling
Singalila National Park
The popular Singalila National Park is perched on the Singalila Ridge in the West Bengal district of Darjeeling, at an elevation of 7000 feet above the ground sea level. The park is well-known for its majestic peaks and panoramic vistas of the lower range of the Himalayas. The National Park is one of the most Darjeeling famous places for being a trekker's paradise, with a diverse range of highland vegetation, animals, and birds. Red Panda, Pangolin, Black Bear, Leopard, Tigers, Serow, Clouded Leopard, Barking Deer, Yellow-throated Marten, Leopard Cat, and Takin are among the uncommon and endangered species that the park is home to, making it one of the best places in Darjeeling to visit.
Batasia Loop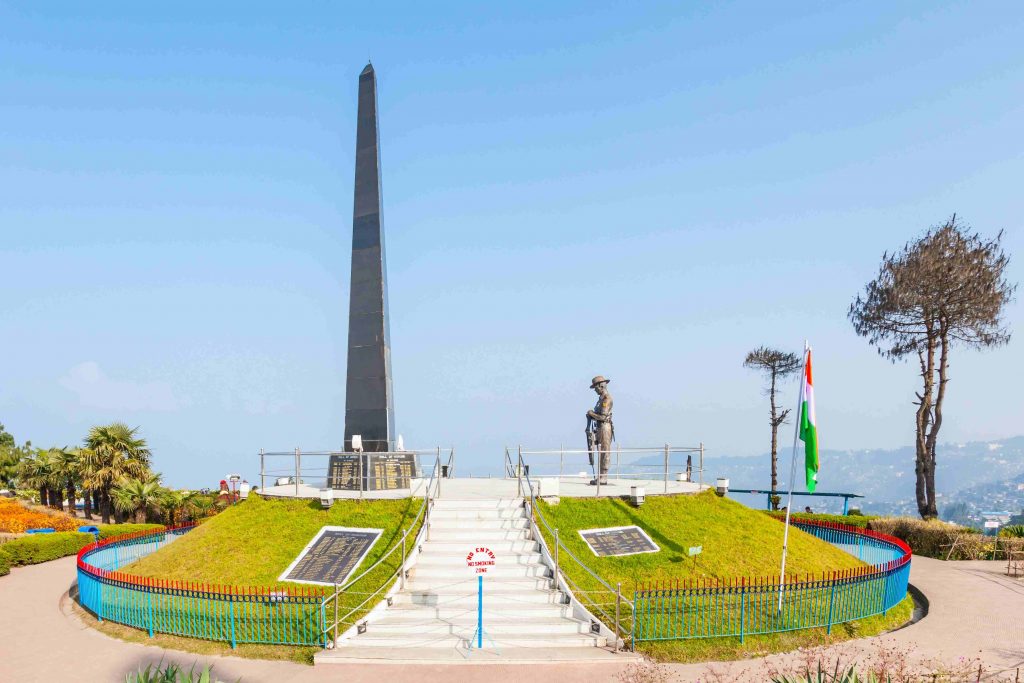 It is a famous Darjeeling scenic spot notable for its distinctive uphill railroad track, gardens, and an Indian military monument. Visitors may observe Batasia Loop as the famous 'Toy Train' travels around a looped train track that runs through some beautiful parks. The location is well-known for holding a Gorkha war memorial, and the toy railway provides a 360-degree panorama of Darjeeling. In its 1,000-foot-high fall, the loop encompasses 50,000 square feet and spirals through tunnels, beautiful gardens, and hillocks. The neighbouring local crafts market is also a must-see.
Happy Valley Tea Estate
Happy Valley Tea Estate is one of Darjeeling's oldest tea estates. In fact, established in 1854, it is the second-oldest and has remained one of the best tourist places in Darjeeling for many years. It covers 177 acres and is at 2,100 metres above sea level. It employs approximately 1500 people and is quite a popular tourist spot near Darjeeling.
Tiger Hills
Tiger Hills, another best tourist destination in Darjeeling, is a complete package for nature lovers. Climb up this slope surrounded by chilly air to see the magnificent sunrise. The view of the first rays on the mighty Mt Everest is a sight to behold. Alternatively, you could drive up to Tiger Hill before sunset and fine-tune your camera settings and shutter speed to capture the hypnotic ambience of the sunset hues. It happens as fast as an eye blinks, so pay close attention.
Padmaja Naidu Himalayan Zoological Park
The Padmaja Naidu Himalayan Zoological Park falls among Darjeeling's nearest tourist places that are must-see. It covers an area of 67.56 acres and is well-known for its Red Panda and Snow Leopard breeding programs. The zoo is the largest high-altitude zoo in India, with an average height of 2,134 metres above sea level. Snow leopards, Tibetan wolves, red pandas, Himalayan Salamanders, Siberian tigers, and Himalayan mountain goats are among the zoo's unique as well as endangered animals.
Rock Garden.
Rock Garden Park is one of the best tourist places in Darjeeling, offering a variety of activities over a large area. It's a rocky wonderland filled with vegetation, waterfalls, and bridges created by man. The Ganga Maya Park is one, and the Rock Garden located at Chunnu Summer Falls is the other that makes up the two new tourist destinations in Darjeeling. It is a showcase designed to entice visitors to Darjeeling after political unrest hampered tourism in the 1980s. So, if you're visiting Darjeeling with your family, don't forget to stop by the beautiful garden!
Dali Monastery
Popularly known as the Druk Sangag Choling Monastery among the locals, the Dali Monastery is one of the largest monasteries in the state of West Bengal and one of the best locations to visit in Darjeeling. It was founded by Kyabje Thuksey Rinpoche in 1971. The Dalai Lama paid a special visit for its inauguration in 1993. The monastery is the headquarters and residence of the Kargyupa sect's leader, Drukchen Rinpoche the XII. More than 210 monks live in this monastery. It is designed in vibrant crimson and depicts the life of Lord Buddha.
Japanese Peace Pagoda
Japanese Peace Pagoda was built-in 1885 by a Japanese Buddhist monk named Nichidatsu Fuji. The golden sculptures adorn the Buddhist temple, which is white. The construction is 23 square metres and stands tall at 28.5 metres. People of all faiths visit this place to receive divine compassion and spiritual peace. You can spend quality me-time by meditating and connecting with your inner self here. It is one of Darjeeling's nearest tourist places and one of the most picturesque spots offering a stunning view.
 Bengal Natural History Museum
Bengal Natural History Museum is located in the city centre of Darjeeling. It is home to a massive variety of local flora and exotic wildlife. It was once a small home to many birds and butterflies that were found in adjoining hills. Today, the museum boasts an extensive structure and preserves the remains of various species, including insects, mammals, reptiles, and even birds. Here you can also find species like Tibetan foxes, Himalayan Brown Wood owls, Toddy cats, panthers, and other Eastern Himalayan animals, making it a must-visit place in Darjeeling.
Darjeeling Ropeway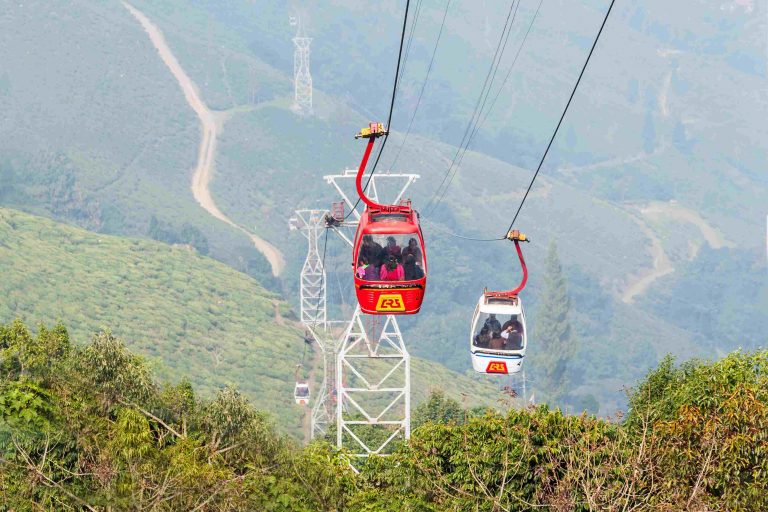 The Darjeeling ropeway is a 5 km long ropeway. It has sixteen carriages and runs between Darjeeling's North Point to Singla on the banks of the Ramman river. Who could say no to a panoramic vista of Darjeeling that can be captivated in a single photograph? A cable ride will give you a "birds-eye" perspective of the mountainous town. If you travel in the winter, you may expect to see breathtaking views of tea plantations and magnificent landscapes covered in a blanket of snow. If you don't want to miss out, make it a priority to include it on your to-do list this year.
if you are interested tour to visit on wwwtolidaytrip.in