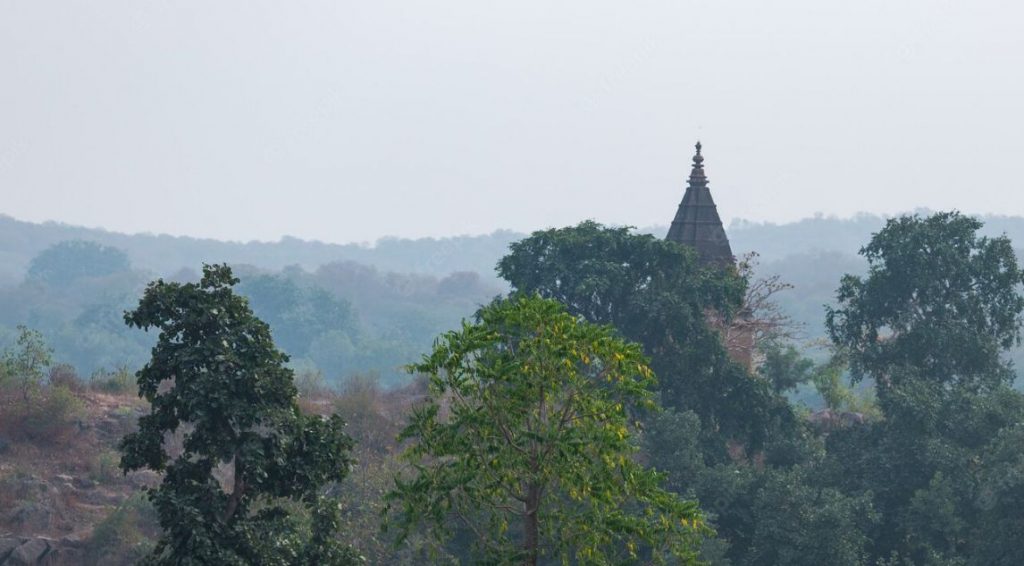 The monsoon season brings out the absolute best in nature, and many of us would love nothing more than to escape our daily routines and just soak in the natural beauty around us for a weekend or more.
Here is a list of some of the best places to visit during monsoon in India:
7 Best Places to Visit in Monsoon in India
Binsar, Uttarakhand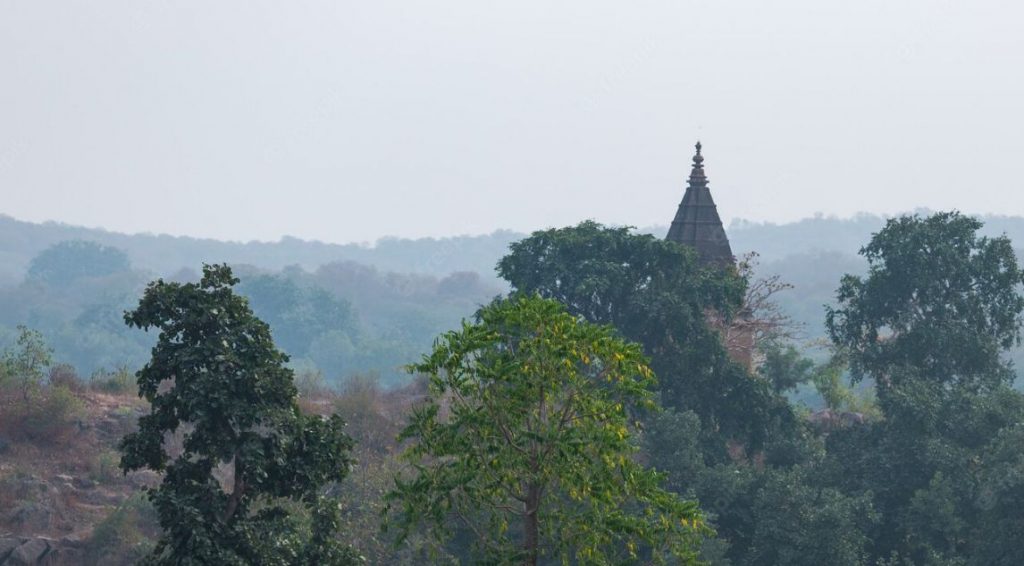 Think Uttarakhand, and you visualise tall, green, sometimes snow-capped mountain peaks with verdant valleys. This is true of Binsar, too, located at the top of the Jhandi Dhar hills in Kumaon, Almora, Uttarakhand. Apart from the above natural beauty, Binsar is also home to a wildlife sanctuary few know about. Additionally, the never-seen-before views of the central Himalayan peaks from here are also one of the best places to visit in India during the monsoon. Between its dense forests, beautiful views all around you, and the pure, clean mountain air, Binsar is a place not to be missed.
Ideal For: Nature and wildlife, trekking and hiking, honeymooners
Things To Do: Treks, nature walks, wildlife spotting, mountain climbing, camping
How To Reach: Binsar is located in Almora, Kumaon, and is well connected by road with Delhi and Dehradun. The closest airport is Pantnagar, 125 km away, and Kathgodam, the nearest railway station, is about 90 km away.
Attractions: Binsar Wildlife Sanctuary and Katarmal Sun Temple, which is 800 years old
Souvenirs: Handicrafts from the Shilp Store Almora
The Weather During Monsoon: It is quite cold during the monsoons here, with minimum and maximum temperatures ranging between 9 and 16° Celsius.
Ziro, Arunachal Pradesh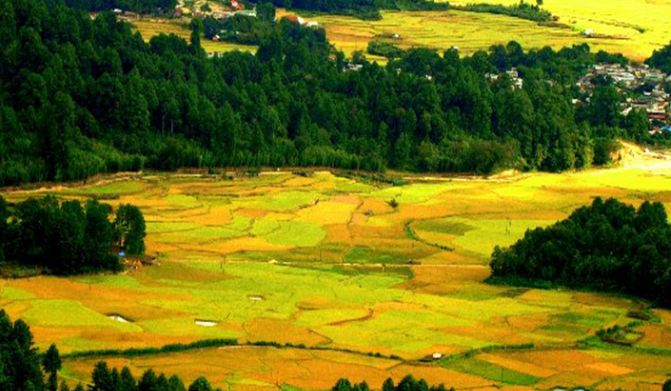 This town, one of the oldest in this state, combines the beauty of deep valleys with pine trees and emerald-green rice fields. Another factor making it one of the best places to visit in the rainy season in India is the existence of the Apatani tribal community with its unique culture and traditions. So you come here to experience a whole new world. This world is in total harmony with nature at its best and also offers you a peek into the customs and traditions of a novel tribal community.Travel 3 km away from the main town, and you come to a pine grove that makes for a great picnic spot. The Talley Valley Wildlife Sanctuary also arranges safaris just 4 km away.
Ideal For: Culture vultures, nature lovers
Things To Do: Safari, fish farming at Tarin Fish Farm, picnic at the Pine Grove
How To Reach: You can take direct buses to Ziro from Itanagar and Lakhimpur. The nearest railway station is Naharlagun.
Attractions: Traditions of the Apatani tribe, Talley Valley Wildlife Sanctuary, and Pine Grove
Souvenirs: Bamboo and cane items and Apatani handlooms
The Weather During Monsoon: It is extremely pleasant at about 22° Celsius mean temperature during the monsoons. It is a little humid, though.
Dudhsagar Falls, Goa
Not really very offbeat, but it has the sheer majesty of the waterfalls. These falls are located in Bandoli in the Molem region, Goa and are a part of the Mandovi river. They are four-tiered and absolutely come to life during the rainy season, making the Dudhsagar Falls one of the best places to visit during the monsoon in India. The area surrounding these falls is a lush forest too. So, you get a package deal of pristine nature at its very best when you come to visit this place. There are also trek trails that the adventure junkie in you will look forward to.
Ideal For: Nature lovers and adventure junkies
Things To Do: Nature hiking, trekking, soaking in the visually appealing sights
How To Reach: You can reach Dudhsagar by train and by a local road. But taking a train is advisable as the road can get wet and slippery during the monsoons.
Attractions: River Mandovi, Dudhsagar Falls
Souvenirs: Cashew nuts, kokum, beachwear and hats.
The Weather During Monsoon: This place is usually cold and wet during the monsoons and might get a little humid in the daytime.
Ranikhet, Uttarakhand
Another jewel of the Uttarakhand region, Ranikhet, is actually a well-known hill station in UP. Picturesque throughout the year, it especially comes to life during the monsoons, with a variety of plants and trees all around, birds chirping happily, and tall pines and mountain peaks in the distance. If you wish to embrace nature and just soak in her gentle attraction and charm, Ranikhet is one of the best places to visit during the monsoon in India. With an army base in this hill station, it is extremely well-kept and tidy.
Ideal For: Nature lovers, honeymooners
Things To Do: Wildlife gazing at the Jim Corbett National Park nearby, nature trails, hiking, camping
How To Reach: It is well connected by rail and road, with Kathgodam being the closest railway station.
Attractions: Jim Corbett National Park, Chaubatia Gardens, Bhalu Dam
Souvenirs: Small handicrafts and idols of Hindu gods and goddesses
The Weather During Monsoon: Overall, it veers towards the colder side but is pleasantly cool during the days.
Chail, Himachal Pradesh
In ancient times, Chail was the capital city of the kingdom of Patiala. Today, the misty scenic vistas and quiet solitude make Chail one of the best places to visit in India during the monsoon. The weather encourages you to go out and about, too, with relatively less rainfall here than in the surrounding places. In the evenings, find a relatively higher spot to see the beautiful city lights of Solan and Kasauli, the nearby cities.
Ideal For: Nature and wildlife lovers, culture enthusiasts, couples
Things To Do: Chail Palace, Gurudwara Sahib, Chail Wildlife Sanctuary
How To Reach: The nearest airport is Shimla, 63 km away. Taxis are also available from this airport. By train, you can come up to Shimla, which is connected to Kalka.
Attractions: Chail Palace, Chail Wildlife Sanctuary, and natural beauty all around
Souvenirs: Himachali or Kinnauri topis, Lahauli and Kullu topis, Kullu shawls
The Weather During Monsoons: It is quite cold, particularly at night.
Lonar, Maharashtra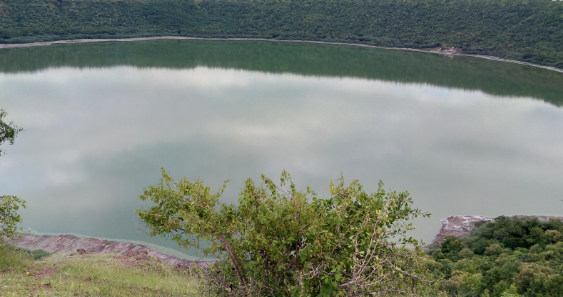 The famous Lonar Lake in this region is a geo-heritage monument. It is also the only saline soda lake in the entire country that was created by a meteor strike. Apart from this lake which has a striking colour that ranges from green to reddish pink depending on the season, there are Buddhist cave complexes, including the Ajanta and Ellora, nearby. Trekking is another possibility in and around the forests surrounding Lonar Lake. This place also holds religious significance for the Hindus. There is the Daitya Sudan temple nearby with intricate carvings. These remind one of the Khajuraho temples in MP.
Ideal For: A unique experience – hiking, trekking, and visiting religiously significant monuments
Things To Do: Lonar Crater, Lonar Lake, Vishnu Temple
How To Reach: Located in Buldhana in Maharashtra, it is well connected by rail and road.
Attractions: The area surrounding the Lonar crater and lake, forests nearby
Souvenirs: Handicrafts, leather items, tribal trinkets
The Weather During Monsoons: It is pleasantly cool, with an average temperature of around 23 to 25° Celsius.
Orchha, Madhya Pradesh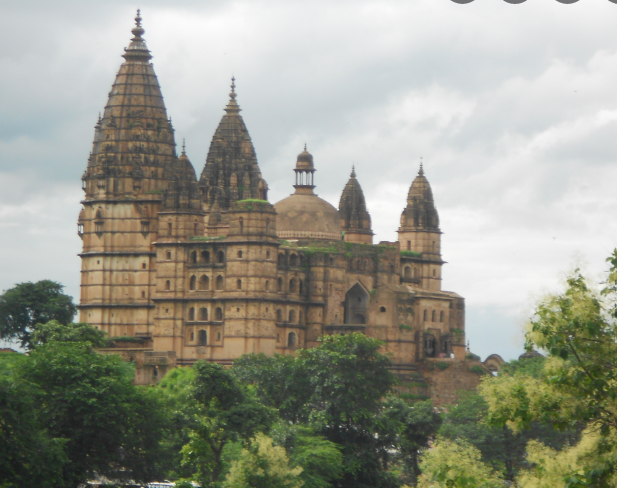 The otherwise dry and barren Malwa plateau of Orchha absolutely turns into amazing shades of green during the monsoon. There is the Betwa river nearby, adding to the picturesque quality of this region and making it one of the best places to visit in India during the rainy season. Couple these with rolling grasses and different types of birds singing and flitting about, and you have a romantic, peaceful getaway. In addition, the temples and monuments in this area also freshen up due to the rains.
Ideal For: Solitude-seekers and nature lovers
Things To Do: Temples and the Orchha fort nearby; Khajuraho is approximately 170 km away
How To Reach: It is well-connected by roadways to nearby big cities like Jhansi and Gwalior. The latter is also the nearest airport.
Attractions: Apart from the above, Jahangir Mahal is an important attraction.
Souvenirs: Artifacts from Bastar, metal articles from Dokra
The Weather During Monsoons: It can be humid in the monsoons but not very hot. Average temperatures here are around 28 to 30° Celsius at this time.
Conclusion
These offbeat places to visit in the rainy season in India are great options to consider for a weekend getaway. We hope you love and enjoy visiting these places and come back as happy travelers!
if you are interested tour to visit on wwwtolidaytrip.in